ICSB2016 Tutorial: Modelling and Simulation Tools in Systems Biology
Dates: Friday,16 September, 2016 (8:30 - 13:30)
Location: Barcelona, Spain

Hosted by: HITS - Heidelberg Institute for Theoretical Studies


The participation in the tutorial is free of charge, but please register by August 25, 2016
REGISTRATION DEADLINE EXTENDED TO AUGUST 31st

This tutorial workshop is a satellite of the 17th International Conference on Systems Biology (ICSB).
Participants will learn how to set up computer models of biological systems (e.g. metabolic or signalling networks) using experimental kinetic data and how to simulate them in different systems biology platforms. Hands-on sessions, lectures and software demonstrations will be included, providing attendees with the necessary skills to access experimental kinetics data from available resources, to assemble computer models with these data, and finally to simulate the generated models using simulation tools. Also handling and exchange of biological models based on existing community standards will be demonstrated along with the basic principles of the underlying standard formats.

The topics will include:
Model setup using different software tools and systems biology platforms
Using experimental data for setting up quantitative models
Parameter estimation, optimization and model fitting
Simulation, analysis and visualization of biochemical models
Database supported modelling: integrated data management and model databases
Community standards and formats for systems biology models


Target audience
Experimentalists and modellers with some basic experience in modelling and simulation of biological networks. Attendees are expected to bring their own computer.


Tutors
Agenda
There will be short presentations about the covered tools, databases and modeling standards in the morning, followed by hands-on sessions and software demonstrations for practical training. It will be demonstrated how the different tools can be used in concerted modeling workflows.

Detailed agenda: Download HERE


Covered tools, platforms and databases
Covered standards
Registration
The participation in the tutorial is free of charge, but please register by August 25, 2016
REGISTRATION DEADLINE EXTENDED TO AUGUST 31st

Please register here: https://www.surveymonkey.com/r/COMBINEtutorial2016


Back to top
Location
The venue for satellite meetings will be the lecture halls of the Universitat Pompeu Fabra (UPF), next to the Parc de Recerca Biomèdica de Barcelona (PRBB). The tutorial will be NOT BE AT THE SITE OF THE ICSB MAIN CONFERENCE!
Accommodation
Please refer to the ICSB accommodation website to book your hotel:



Accommodation


Back to top
Travel Information

Barcelona Airport (El Prat) with direct connections to many destinations in Europe and worldwide is located just 16km outside the city. From European airports of departure you also can reach Barcelona via Girona Airport, north of the city, and Reus Airport to the south, both are a little over an hour away and provide budget airline connections.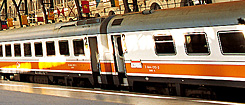 Arriving by train

Barcelona has direct connections with different parts of Europe and throughout Spain, as well as a comprehensive regional and suburban rail network.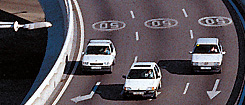 Arriving by car

The city has excellent road links and you can get to all parts of the city conveniently using the motorway and road network.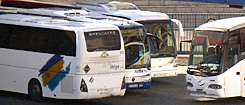 Arriving by bus

You can get to Barcelona by bus from Europe, North Africa and the rest of Spain. The main bus station is the centrally located Barcelona Nord.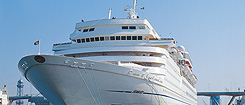 Arriving by boat"

Barcelona is the Mediterranean's leading cruise harbour with nine passenger terminals, seven for cruises and four for ferries.



Back to top
Additional Information
Internet Access
The meeting rooms have wireless internet access. More information will be provided on-site.
Electrical Supply
If you are travelling from abroad, make sure to bring an appropriate travel adapter for your laptop and all other electrical devices you are bringing. The mains supply in Spain works with 230-240 V at 50 Hz. The plug type is Type F. For more information on electrical standards see also Electricity around the world.
Weather
http://www.barcelona-tourist-guide.com/en/weather/weather-september.html


Back to top
Organization
Funding Acknowledgements
Support for this COMBINE tutorial is provided by the following organisations: